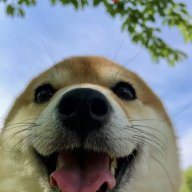 Hiding in your WiFi
Super Mod
Forum Mod
Sep 11, 2013
21,234
10,151
3,529
https://www.videogameschronicle.com/news/microsoft-shouldnt-take-blame-for-scalebound-says-platinum/
Speaking to VGC in an upcoming interview, studio head
Atsushi Inaba
said it "wasn't easy" to watch as publisher Microsoft received the brunt of fan ire following the cancellation news.
"Both sides failed," Inaba said, and ultimately, the game "didn't do all of the things that we needed to do as a developer".
"Watching fans getting angry at Microsoft over the cancellation wasn't easy for us to watch. Because the reality is, when any game in development can't get released it's because both sides failed.
"I think there are areas where we could've done better and I'm sure there are areas that Microsoft as a publishing partner wish that they could've done better. Because nobody wants a game to be cancelled."
It had been suggested by some outlets this year that Scalebound could be revived as a
Nintendo Switch
title. However, VGC understands that there are no plans for a Switch revival and, in fact, Microsoft is the holder of the Scalebound IP.
"No, I wouldn't say our experience with Scalebound influenced us to go towards self-publishing," he said. "Quite frankly, the reality is that we've had plenty of titles cancelled in the past: that's part and parcel of what comes with making video games."