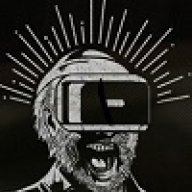 Sep 11, 2013
7,402
1,604
3,079
Yeah foveated rendereing will be a huge game changer for VR. I'm confident SONY can make it happen.
I think allowing the current PSVR to be compatible with the PS5 allows them to take their time with the next headset but still make VR games on PS5 with quite a big VR user base.
I'm really glad they're continuing to push VR as MS seem to have gone cold on it which is a pity.
Yeah, I wish MS would too, but I don't think they're in the position Sony is and they don't even have many exclusives on their console, so VR exclusives would be super unlikely.