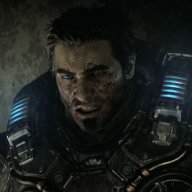 Sep 11, 2013
22,446
3,717
3,930
Wholeheartedly agree. One of my biggest peeves with MS this gen and last, is that if the IP didn't do Gears, Forza or Halo numbers, it was abandoned. They just didn't stick with many of their owned or assciated IPs.

There is no reason that Lost Odyssey and Blue Dragon with work couldn't have become MS version of Final Fantasy and Dragon Quest respectively. There is not reason why MS couldn't work out a deal with Crytek for Ryse sequels. Same with Sunset Overdrive and Insomniac or Quantum Break/Alan Wake with Remedy. Fable is off somewhere is IP purgatory. Same with Perfect Dark.

Age of Empires and MS Flight Simulator making a comeback are legit surprising for me given MS recent history.

I'm all for them acquiring new talent and IPs but if you don't develop and support what you have, it seems to me to be a waste of talent and resources.

Hopefully with Phil at the head for a full console cycle that changes but it remains to be seen.
Yep.
Phil doesn't want single player experiences, though. Plus gameopass performance will be a big factor now too, not just sales.
Lost Odyssey 2 could have been great. All that series needed was a bit of modernizing.
Last edited: