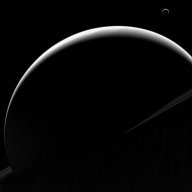 Well-Known Member
Cornerstone Member
Sep 11, 2013
12,067
3,337
13,930
Hours Breakdown
1,137 total
696 PS5
473 PS4
339 days

Top Games
Death Stranding - 86 hours
MLB The Show 21 - 81
Ghost of Tsushima - 78
Ride 4 - 63
Tales of Arise - 59

Trophies
1,126 total


I'm not sure the online total for hours is correct. Some people saying it's 0 for them and mine is only 32. I don't play a lot online, but with Aliens Fireteam Elite it has to be higher than that I would think. I ended up playing a ton of games this year, maybe more than I have in a while. New consoles will do that I suppose. Also got 6 new platinum trophies last year. My first ever was Horizon: ZD when that released, then second was in 2020. Ended up playing a lot of games last year that were just fun and the trophies were mainly just play the game enough if you enjoy it and didn't enjoy any crazy online. Definitely helps get more out of the game.