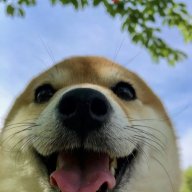 Hiding in your WiFi 🙃
Forum Mod
Sep 11, 2013
9,826
3,728
2,529
tell me if this makes any sense, I have a PS4 Pro, and my headset is a Turtle Beach 500P Stealth 7.1 which I have been using since I got my last Fat model (uncharted trilogy bundle). For a while the headset works FLAWLESSLY but in the last few months to a year (depending on how much I use it) if I turn it on AFTER my PS4 I hear it say "power on" but I hear nothing over the headset, if I turn it off I hear "power off" etc, If I turn on the headset BEFORE my PS4 THEN I get sound no problem. Any ideas why it is doing this? for the record I have it hooked up to the rear USB port and I have the included optical running from the side of the dongle to the optical port next to said rear USB port.

EDIT I forgot to mention that the Pro I have now is my 2nd one I sold my old one to a friend and bought a new one so is there MAYBE a setting I did not enable fully when connecting it to this one?
Maybe they can help...