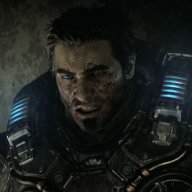 Sep 11, 2013
22,909
3,978
3,930
TO be fair, this isn't a PS3 type situation where the Architecture is so radical that it's unlike anything else.

After seeing that DF video where they are talking about Navi and the Zen 2- it looks like the TF number tells so little of the story, that neither Company is using that particular number any more.

Also, Spencer absolutely said in the Giant bomb interview that they don't know what their final spec is going to be, which has a lot to do with parts cost and what not (and I'd bet Sony is the same), so anyone claiming one is better than the at this stage is Fanboying.

Beyond that, the DF vid points out the language used in reference to RT capabilities (by the AMD Lady... Lisa Su?) and each console version of the Navi. More specifically DNA vs RDNA. It's an interesting listen.

I'd also like to mention that how any of it stacks up at the end of the day is too hard to say anyway. Especially if whatever MS cooked up with AMD can get more out of fewer clocks or something. Beyond that, even IF Sony IS only doing RT in shaders (whatever that means)- their dev teams can achieve graphics output far beyond their own weight in hardware anyway. Until MS's devs can develop engines and pour that level of cinematic detail, they may need a Hardware RT solution to compete.

Honestly, I am very interested to see how these to machines will differ, and what can be made by each company. Fun times ahead.

EDIT: I'm really keen to see this new use of SSD they are hinting at. Using it as virtual RAM? There are a couple of console specific hardware developments that could manifest in some potential game changers...
I learnt nothing from that video that I didn't know already.
Been telling people since this gen began that TF numbers are flimsy at best. This also ties in to what I previously said about architectures, drivers, etc. There is alot more to power than people think...and these areas are where the power differences will be, if there are any, next gen. I fully expect both machines to have extremly similar face specs.
As for using the SSD for virtual ram is nothing new. Technically speaking it wont affect game performence unless the system Ram is all used up...which shouldn't really happen. But that is based on PC usage.