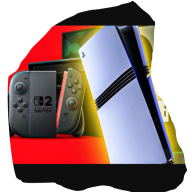 Smart Delivery=4 the gamers
Sep 11, 2013
25,612
3,400
4,031
Do people still buy PS4s since the Pro is Available, or, do they still buy it at a higher rate? Much ado about nothing, imo. It'll be fine. and IF it actually becomes an issue and affects sales, then MS will adapt.
Not to be a dick but we can't compare the PlayStation 4 family of consoles business to Xbox.
Not the same at all.