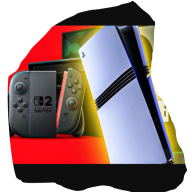 Smart Delivery=4 the gamers
Sep 11, 2013
25,627
3,411
4,031
I didn't see anything wrong with your comment. And I'm more of an Xbox guy. But own all of them.

I personally think the industry works a little better with Xbox having an edge in power. They need something as an advantage to compete, if you call being outsold by 100 million competing.

Hopefully MS makes major strides in regards to exclusives. I think they will. But I also don't expect the new IP's to be universally loved.
They need the edge in something without it costing the consumer.
i.e the consumer paying more money