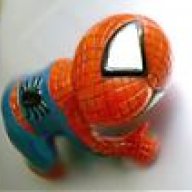 Your friendly Neighborhood Spiderman
Cornerstone Member
Sep 11, 2013
7,895
1,782
12,830
End of Loot box?
I think it is a Good thing that many gaming devs have moved from Lootbox to standard paid DÖC where you paid what you want, instead of a chance, like modern warfare. They ain't cheap or worth the money most time Imo, but at least the right direction.

Also battlepass seems to be getting in popularity. Every games see,s to have them these days, and I am okay with it its current price ( average 10€), and general offering.


Gunna be more acurate.

maybe I am nitpIcking, but it's Obst pudding for me that so many game gets basic gun handling & mechanics wrong, consider how easily it is to get info on guns even in places where guns are mostly illegals, and guns are stable in games.

Example is how Jill sandwich from resident evil 3 hold the rifle and shotgun, or how in Volarant, gun need cocking every time you change magazines or switch back.


Big and Bigger

game size is getting rediculous. Also oat all the games I downloaded this year are over 50GB big. it's not only issue with people with slow internet speed with some game needing more than A week to download ( personal experience) but storage space issue.
next gen consoles will have less than 1T storage ( that will be shared with other apps, OS) and it only takes less than 10 games at 100GB size to fill.

a solution is to let gamers select what they wanted to download. I don't 14 different languages, i can do with lower quality music if it significantly reduce size.