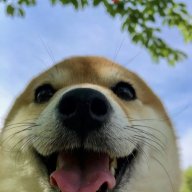 Hiding in your WiFi 🙃
Forum Mod
Sep 11, 2013
10,504
4,073
3,529
Robert Downey Jr. may return as an AI of Tony Stark for an Ironheart TV series that's in the works for Disney Plus, We Got This Covered can report.
wegotthiscovered.com
Though Marvel's yet to confirm this, there's been a lot of talk of Ironheart joining the MCU of late. Perhaps tellingly, Downey Jr. himself recently made clear he wants to see the character in the franchise. Likewise, the idea of Riri having Tony as her AI is pulled straight from the source material. Ironheart first debuted on the page when Stark was in a coma and the world needed a new Iron person. This could be easily translatable to the MCU as well, which we know is in mourning for Stark thanks to Far From Home.
Featuring Downey Jr. in a voiceover capacity would also be a neat way of bringing him back but in such a way that wouldn't take up too much of his time, as he's got a lot of new projects on the horizon. As such, an Ironheart show seems like a win-win scenario all around, so we're definitely hoping Marvel follows through on their plans here and we can have a bit more Tony Stark in the MCU in the near future.