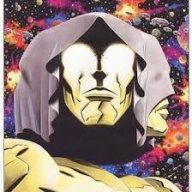 Omnipotent
Super Mod
Forum Mod
Sep 14, 2013
4,981
2,299
3,430
34
So in the past couple of days I've lost Facebook friends (lol), a personal friend and had some hard nearly in tears conversations with my gf and members of her family.

If your response to "black lives matter' is the absent minded rebuttal "well...all lives matter." You are either being willfully ignorant or you just don't get it!

For much of history in the western world black lives have NOT mattered. In the USA there has never been a point where whites, asians, or Latinos have been systematically opposed and persecuted. The closest analogy is native Americans in America and they aren't even being choked out and killed in the street by police.

Yes ALL lives matter, but the difference is is that for most of history black lives have not mattered and even today some people think they don't matter.

It's like people who say 'all lives matter not just black lives' are forgetting which race has been persecuted and is still being profiled!!!

f***ing ridiculous logic!
Anyway that is my rant! Shout out to Ashton Kutcher and Seth Rogen for standing up to the 'all lives matter' trolls on twitter. Bunch of respect for those two!