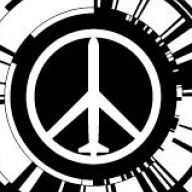 Undisputed Metascore Guessing Champion
Sep 11, 2013
1,730
346
1,180
or just the ones you like well enough.
For the past decade your AAA game soundtracks have gone heavy on the epic sweeping orchestra sound, though in recent years with the retro/indie boom, such genres have had tracks to match, often mimicking an 80s synth heavy sound. Compare asscreeds recent foray to something like undertales soundtrack (that has some incredibly dedicated (and weird) fans).
but specifically I'd like to hear any older game soundtracks, before devs figured out you can just ape hans zimmers style (or just straight up hire hans zimmer). I'd prefer before the xbox/ps2/gamecube, anything from before the 360/ps3/wii generation. Old enough for any younger heads who didn't get to witness the glory of the virtual boy.
I have probably over 100 in mind but to start here's 2, both from the old fat gameboy
A lot of misses on that platform. Some games just do single notes up and down like a 5 year old (or me) on a piano. I feel like these two did a lot with what they had.