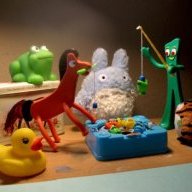 Stayin' Fresh
Cornerstone Member
Sep 11, 2013
13,210
1,830
13,730
Fun to watch the GT guys reaction to the announcement:

Skip back to 1:55 to see their reaction to the FFVII reveal.

I like this. It's like they're kids at Christmas. It's nice to see such unabashed enthusiasm and excitement for games. Forum goers and journalists can get so jaded and negative, but this is the exact opposite. Good to see.
Watching this again.. Sony really did have one hell of a conference. I may have scored them wrong giving them a B+.