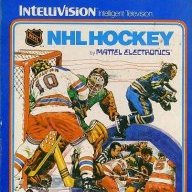 Well-Known Member
Cornerstone Member
Sep 11, 2013
7,278
981
13,029
The best that can come of this is Shenmue I & II remastered. Shenmue 3 on a budget is like Avengers Infinity War on a TV show budget.

Best left to your hopes and dreams.

Yeah, by Suzuki himself

when it was announced.
One of the questions on the campaign's FAQ asks "How confident are you in your ship date?" with the response being "A rigorous budget and schedule has been worked out with our production team and we believe our target of 2017 holiday season is within reach. That said, our goal is to make the best game possible (and one that the fans want!) so please understand the schedule may change as the project evolves."

Put it this way, it's been 2 years and they can't show screenshots, they have had to photoshop how some combat might look.
"Targeting 2017"
Which in reality means "won't be 2017"
Another case of asshead verbiage to get gamers excited knowing full well it's completely BS.
Funny how there never seems to be any games ready to go early? It's either on time as expected, or delayed till next year. And the games on time, are mostly sequels or annual sports titles or CoD.
On the other hand, anyone at work (non-gaming) with a deadline, I'm pretty sure things are done on time, or you purposely build in buffer time. Not too often people miss the boat and can't finish it for another month.