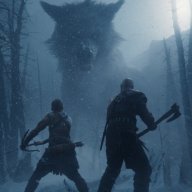 Sep 11, 2013
13,247
5,429
3,830
The commercial is clearly about bullying not fighting. Its clearly about what you say they shouldn't do.



I think making the point about everybody would have made sense if it wasn't a mens product. If they are going to make this kind of commentary in an ad I don't know how it isn't going to be aimed at men. Pandering to "both sides" people just doesn't make sense.
That's the thing, why are they making this commercial to begin with? They aren't trying to better the world they are trying to get people talking about their product.