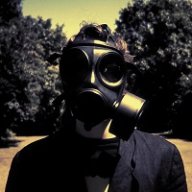 What happened to the American Dream? It came true.
Forum Mod
Supporting Member
Sep 12, 2013
8,562
2,066
3,620
We can't be afraid to say something that's true because some right wingers will co-opt it either though, sadly if you even hint that people should learn English you get called racist by many and that basically shuts any real convo down at the start. It just makes sense to know the main language of the country you are living in, there really is no logical reason not to. I'm not saying you said that either don't get me wrong. In the case of England and other parts of Europe as has been pointed out it's not just the language it's some other things that come with it like refusal to try to assimilate in any real way etc, it's kind of a package deal.
Having a discussion on immigration policies (which I can't actually speak to in the UK) is fine. The topic itself isn't off limits. What you'll find is that immigration really isn't a very contentious issue and there's usually a ton of easy compromises.
You're right, the topic isn't off limits because the alt-right poisons it, but when they say "Nobody speaks English anymore!" that's something entirely different. That's not looking to discuss anything, but to drive a wedge. Immigration isn't a wedge issue. One side very much wants to make it into one though and that's entirely the problem.
Any society should have controls on immigration - that's just simple common sense. If those controls are failing, by all means lets address it.
Back on topic, the SJW and the alt right are really two sides of the same coin. They are at opposite ends of the spectrum (although many myself included see that as a circle). They see perceived injustices in the world and they rage at them irrationally. They both want the world to "look" a very specific way and when they can't have what they want (because it is impossible), they rage.