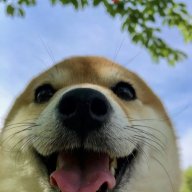 RIP Hazard71
Super Mod
Forum Mod
Sep 11, 2013
15,554
6,995
3,529
Horizon Zero Dawn was a highly successful game for the PlayStation, and now it looks like Sony wants to turn it into a movie.
www.giantfreakinrobot.com
According to one of our
trusted
and
proven
inside sources, Sony is developing a movie based on Horizon Zero Dawn. This would line up with other plans we have
exclusively revealed
regarding Sony developing a Demon's Souls movie as well. It would appear that Sony is taking a hard look at their inventory of intellectual properties and realizing that a big untapped well of potential is in the video games that they own the rights to. With their shared deal with Marvel regarding Spider-Man, they are somewhat left without a lot of other franchise properties that they wholly control. Looking to their popular video game franchises for inspiration makes a lot of sense.