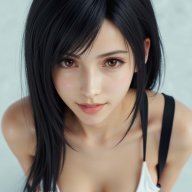 Hunting down all the witches
Sep 12, 2013
11,992
3,317
3,930
Very interesting results from the Verge. Almost identical load times with a slower 3.9GB/S read / 3.2 GB/s write speed SSD.
Also apparently Sony is throttling the internal SSD's write speed. Even when you're using a supposed slower SSD, it is faster to transfer games over to the expansion SSD vs the other way around.
Is Sony throttling performance?
www.theverge.com
The verdict? Surprisingly, even the slowest compatible SSD we could find had near-identical load times to the one Sony includes in the box. Sometimes it's a second slower, sometimes a second or two faster, but basically it's a total wash. Hopping through dimensions in Ratchet and Clank: Rift Apart, I saw no appreciable difference with the slowest SSD.
On average, I saw write speeds of around 1,100MB/s transferring my five test games to either of my add-in M.2 drives, but just around 220MB/s sending those same games back to the PS5. Both of those are far better than the 141MB/s average transfer speeds I saw sending games to the Seagate HDD and the 97MB/s I saw beaming them back — it took over half an hour (31:24) to transfer the Final Fantasy games' 176.5GB back to the internal SSD. But the slower internal SSD write speeds are weird, and Sony didn't have a comment when I asked.