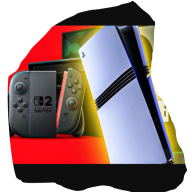 Smart Delivery=4 the gamers
Sep 11, 2013
25,648
3,416
4,031
According to the latest rumours, Sony plan to buy Castlevania IP from Konami and reboot the series in the style of Bloodborne and previous Castlevania game - Lords of Shadow.
www.altchar.com
According to
latest rumours over at ResetEra
, Sony are willing to purchase the IP and work on a full reboot. The most exciting part about this is that the game would be similar to Bloodborne, FromSoftware's PS4 exclusive and also Castlevania: Lords of Shadow. So a jam-packed action title but with Bloodborne combat and gameplay? Yes, please.
Of course, it is not surprising that Sony are interested in Castlevania, a franchise which is dripping with potential. The lore, the setting - everything is in place for a fantastic title and hopefully, Sony will bring us another masterpiece in the next few years.
At the moment, nothing is officially confirmed though, so we suggest you take the details with a grain of salt, just like any other rumour or unconfirmed info. That being said, Bloodborne-like Castlevania would be our dream game so fingers crossed that the rumour is true.
My d*** is so hard right now