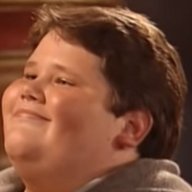 Sep 11, 2013
8,633
1,515
2,930
The trademark filed for Star Wars 1313 at the United States Patent and Trademark Office has now lapsed, providing the final nail in the coffin for the Coruscant-set action title.

The

application

was "abandoned because no Statement of Use or Extension Request [was] timely filed after Notice of Allowance was issued", confirming that no release is planned for the title at any point in the future.

All of this comes following

Disney's acquisition LucasFilm

in October 2012 and the subsequent

closure of LucasArts

. At the time, a rep from LucasArts said "there's always a possibility that it [Star Wars 1313] can still come out via licensing," but it would seem that isn't to be.

Announced ahead of E3 2012

, Star Wars 1313

would have starred Boba Fett

on an adventure that saw the bounty hunter descend into the underworld of Coruscant. It was proposed as a "mature" experience. There's a vid below, showing off what we're missing.
http://www.xboxachievements.com/news/news-17096-Star-Wars-1313-Trademark-Abandoned.html