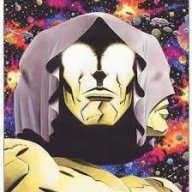 Omnipotent
Super Mod
Forum Mod
Sep 14, 2013
5,913
3,956
3,930
Release Date: November 7th, 2017
Platforms: PC, Xbox One, PS4, (Xbox One X?)
Gameplay of the Alpha on PC
All Official Star Wars Battlefront 2 stuff here from now on. That includes gameplay impressions, videos, etc.
I figured we should start an Official thread.
I got an invite from EA to play the Alpha on PC which starts tomorrow. Will upload 4K footage and give out impressions as I play.
I'm super excited! I have the first EA Battlefront and while I liked it the game had a serious content problem. It seems like they have fixed this entirely with this one and it is more like the Battlefront games of old! I can't wait to play it!