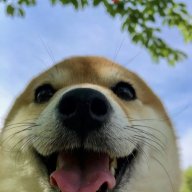 Hiding in your WiFi 🙃
Forum Mod
Sep 11, 2013
10,359
4,001
3,529
FandomWire's sources have confirmed that Disney and Lucasfilm are working on both a Knights of the old Republic TV show and film
fandomwire.com
Star Wars is taking a hiatus for the time being but it is returning in 2022 with a rumored High Republic film. However, our sources have told us that Disney is working on a Knights of the Old Republic show and movie.
Knights of the Old Republic, or KotOR, was an RPG developed by BioWare, who are behind the Dragon Age series. It was set 3,956 years prior to A New Hope, placing it before the rule of two and at a time where Revan and Malek were in their prime.
With the Star Wars Visual Dictionary confirming that Revan is canon, this makes perfect sense. For clarification, in Rise of Skywalker, Sith Troop battalions were named after key Sith figures, and the dictionary revealed that one of these squadrons was named after Revan.