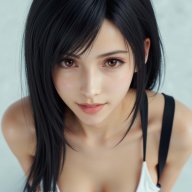 Defying Fate and the Chains of Destiny
Sep 12, 2013
20,459
7,166
3,930
So... your only contribution to this thread is; bad reviews, info about crashes, negative twitter feeds about the game etc.
Every time acting stealthy and blaming the sources/game.

Why are you even playing MS exclusives?
Don't forget I also posted info about timeline of the story for Starfield before the game launched, drivers release improvements for PC, my performance of the game in the beginning showing how the game runs well on older hardware (6 year old rig).
I'm playing it because I'm interested in space games and RPGs.
I just finished the first Vanguard "trial" mission and it gave me Starship troopers vibes which I liked so I think I will enjoy the Vanguard line. The main one of fetching and finding the Artifacts I will need to explore more into later to see what it will be about.
There were some glitches like NPCs standing on tables, clippings through the ceiling, during conversations there might be NPCs moving in and out of the close up scene or sometimes it is a closeup of a blank wall lol. Nothing too bad except for the game freeze during vanguard exam, pledging ceremony not moving forward and I had to quit and reload the game, the trade authority mission in the Well where I had to deactivate some levers and it wouldn't show me the next one until I restarted my whole PC and one time the fps tanked to 33-35 in New Atlantis and wouldn't go back to normal without restarting the game.
Overall after about 6 hours into the game now, the overall aggregate review of a 83-87 seems reasonable and I'm giving it a 8 because it seems like you can really do a variety of things in the game based on your own preferences which is cool. My own personal opinion is the core gameplay is good, lots of paths you can take at your own leisure, you can do whatever quests you want first. Just some random bugs that needed me to restart a save or game but seems like this is kind of par for the course for Bethesda RPG games?