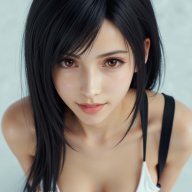 Sep 12, 2013
8,368
1,474
2,930
Imagine if Rockstar North finally announces more info about Agent at the end of Sony's E3 conference. Boom.
http://www.gamespot.com/articles/ahead-of-e3-take-two-extends-its-agent-trademark/1100-6419837/
Just three weeks out from E3 2014, Take-Two this week was granted an extension on a pair of trademarks it holds for the long-dormant video game
Agent
. United States Patent & Trademark Office (USPTO)
documents
show
that Take-Two filed for an an extension on both trademarks on May 21 and was granted approval that same day.
Earlier this month, Take-Two confirmed that its Rockstar Games subsidiary would
ship a game for the PlayStation 4/Xbox One console generation in 2014
, but it remains to be seen what this project is. Asked if Rockstar Games would have a presence at E3 next month, Take-Two didn't say yes and didn't say no. "At this point, Rockstar has not announced that they're going to be attending E3," Take-Two president Karl Slatoff said at the time.