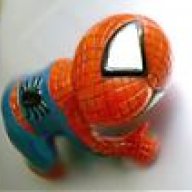 Your Friendly Neighborhood Spider-man
Cornerstone Member
Sep 11, 2013
9,925
3,606
12,830
Just a small update before my holiday on Friday.

I am super busy at work, & often exceeded the 10 hours a day allowed ( I am able to bypass the restiction as I am working at home & do not need to punch cards). But I manage to packed for my Holidays. I manage to upgrade my 9 years old laptop from Win7 to Win10 free (not trick, hack, just free from MS) & manage to installed Zbrush & ,Maya so I can do some 3D work (if I fancy) during my holidays.

I uploaded all the necessary files/folder. I do not expect high productivity though, as it is stil my holidays. I need a well deserved rest.