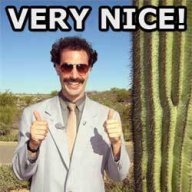 Sep 13, 2013
1,776
497
2,280
45
Sony is producing a movie based on their battle with Nintendo...
Should be unbiased....LOL
Sony is producing a movie about the '90s console war between Nintendo and Sega
The Nintendo Co. logo is displayed outside the company's offices in Tokyo in January 2014. (Tomohiro Ohsumi/Bloomberg)
A movie retelling the battle for video game dominance between Nintendo and Sega during the early '90s is on the way — and it's being produced by Sony. "Console Wars: Sega, Nintendo and the Battle that Defined a Generation" by Blake Harris is being adapted for the silver screen by Scott Rudin, Seth Rogen and Evan Goldberg — with the latter two writing the script.
The news has hit most gaming outlets now thanks to a news
press release
from Atlantic Books, the book's new United Kingdom distributor:
Sony Pictures and Scott Rudin (Moneyball, The Social Network) are developing Console Wars as a feature film to be directed by Seth Rogen and Evan Goldberg (Knocked Up, Superbad). Rogen and Goldberg are also writing the screenplay. Harris is serving as Executive Producer, and is also co-directing a documentary on the same subject, with Rudin, Rogen and Goldberg producing as well.