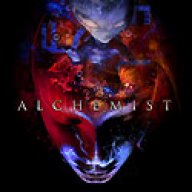 Well-Known Member
Cornerstone Member
Dec 27, 2014
5,546
4,081
12,620
A while back when Rogan was planning his move to Austin, TX, he did one of his shows with Duncan Trussell and kept nudging Duncan to consider the idea of being a show regular. Duncan seemed reluctant to commit to traveling to Austin all the time or even moving there.

The reason I'm pondering this is I just find media interesting and it seems like Rogan's show is losing something; possibly Rogan intuitively senses this and that when doing the show with Duncan it really feels much more like the energy of the old Podcast.
Just my opinion. He used to listen to his guests more and was more inquisitive. In more recent interviews I've caught parts of, he seems to care more about leading his guests down a path and getting them to agree with him and he just seems lest interested in interviewing people. Hanging out with people like Shapiro and Peterson can rub off in bad ways. Also as he gets older he could be losing the mental stamina for this.