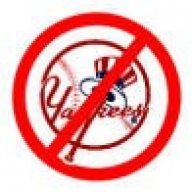 Sep 12, 2013
8,594
1,325
2,510
The Democrats have a tough fight on their hands. There's two groups of people who love him and vote:

-The idiots who have no information out of Fox News' little bubble.
-The smarter deplorables who know he's lying but simply don't care and support him anyway.

There was 20,000 of them in Orlando last night watching a campaign rally more than 12 months before an election.

Now, if the Democrats can find a candidate to energize the base and get a great turnout, I think they can win with Obama type numbers, but they need to find the candidate.

I have less faith in Biden just because there's already videos of him on the campaign trail looking old and tired. Charisma shouldn't matter, but it does. Hillary had no charisma and she lost.

This election is very much in doubt. Biden is in the middle, which is good for the centrists and the few remaining GOPers with common sense, but he may not energize anyone. Someone more left will excite the base, but maybe scare off some centrists.

The most alarming thing from 2016 was that voter turnout didn't increase at all. When you run into someone random on the street, do you ever wonder if they voted Trump or Hillary? Chances are they actually didn't vote at all.
Biden is way more liked than Hillary ever was but I can't imagine he will be so well liked when its all said and done.
Beto is probably the only one who I could see getting any kind of real excitement but at the same time you don't have to improve much on Hillary. Just not running a horrible campaign could be enough.
No matter who wins many many people will decide that both sides are the same and stay home. Or vote for whatever clown is running third party.