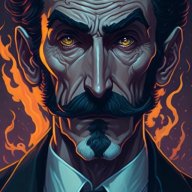 Sep 11, 2013
30,600
12,683
4,279
I would say anyone who hasn't met either of the requirements should drop out, if you have met the donor but not polling I can see sticking around and trying to get in for October and vice versa but after that if they haven't made it in they need to give up.

As far as Pete and Harris I think both have already been exposed as standard say a lot without saying anything politicians. I'd vote for either one over Trump but unlike Yang I don't think they have a message or policy idea that stands out and makes them look to be more desirable than any of the candidates who are ahead of them right now.
If they haven't met both, they need to go. Polling more so. It's easy to get a few big doners to make the money threshold. Polling is the real indicator if you're viable or not. Nobody left is making a big splash with some new fangled stance on something that will fuel them and give them an amazing boost. They are what they are now. All of them have told us who they are.