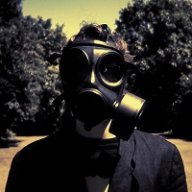 Cult of Osiris
Forum Mod
Supporting Member
Sep 12, 2013
9,185
2,444
3,620
Tulsi going on Fox to bring up Hillary and trash the party is not the narrative we need getting out there. She's either on someone's payroll to purposely bring down the party, or she's running the worst campaign imaginable.

What Fox does is rarely talk about Trump. We hear all Trump's insanity, but Fox News viewers don't. I ask my conservative family what they think of Trump's latest meltdown and they simply have no clue. They literally haven't seen it. If you actually sit down and watch Fox, they actually barely cover the president. What they talk about 24/7 is any dirt they can find or invent on the Democrats.

Nancy Pelosi is on the cover of Foxnews.com every single day. Trump isn't. This is the problem. How can you win people over when Fox doesn't even represent reality?