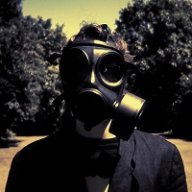 Cult of Osiris
Forum Mod
Supporting Member
Sep 12, 2013
9,834
3,140
3,620
Bernie not only waiting to endorse her but ultimately leaving the party (only to come right back and win again) shows that he's a selfish fool.

Bernie's ego gets in the way and instead of admitting he got beaten severely, he went sour grapes and abandoned the party. How is the guy who couldn't beat Hillary going to beat Trump?

Bernie winning the primary means 4 more years of Trump. There's no doubt Bernie's ideas play well within the party, but in a general election in those states we need to flip? Warren may be even a little too far left, Bernie will just be an impossible sell.

The WaPo had a great Op-Ed on why middle and lower middle class workers don't relate to the Democrats anymore. It isn't that they differ on ideals, but more that the average Joe doesn't think that the Democrat ideas can actually work practically.

What the Democrats need is some pragmatism, and someone who can talk to those people in the Michigans and Pennsylvanias.