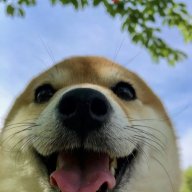 Hiding in your WiFi 🙃
Forum Mod
Sep 11, 2013
10,683
4,170
3,529
They just keep going...
https://www.videogameschronicle.com/news/xboxs-new-studio-signs-yet-more-experience-from-respawn-bioware/
The studio's most recent hires include senior
Apex Legends
designer Sean Slayback, BioWare lead animator Ryan Duffin,
Uncharted
4 artist Ryan Trowbridge and Doom 2016 environment artist Justin Walters, according to LinkedIn.
The four follow
a group of God of War designers
through the doors of the growing Xbox studio.
Microsoft
is building an experienced team at The Initiative, led by game director Daniel Neuburger, who was a game director on the Tomb Raider series, and lead designer Drew Murray, who held the same role on Insomniac's Sunset Overdrive.
The studio's director of production, Brian Westergaard, also worked on
God of War
as senior managing producer.
Fiona Cherbak, the former talent acquisition lead at
Sony Interactive Entertainment
Worldwide Studios, recently
joined Microsoft to help with its expansion of Xbox Game Studios
, with a focus on staffing up The Initiative.