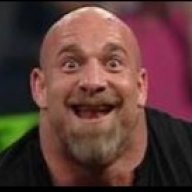 Sep 13, 2013
3,835
949
2,230
They didn't though because Uncharted 4 was having problems and everyone moved to that.
Doesn't matter, if they started work on it, that's when the clock starts ticking. That's their problem. Never the less it's been 7 years since we had a TLOU, the gap between UC3 and UC4 wasn't that long and they even had shifted to a new console. (yes I know that TLOU remastered was their first PS4 game, but that UC was shifting from PS3 to PS4 at the time)
EDIT: Take this with a grain of salt but a Wiki page shows TLOU2 started development in 2014.
At the end of the day no matter how long it takes, I expect nothing but excellence from Naughty Dog. Since they had to delay the game a couple of times, I trust their judgement.
Last edited: