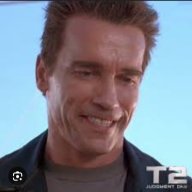 Mar 24, 2018
2,819
1,224
900
36
Well I read the thread and have seen your posts in it so I do have trouble taking you seriously because of them but I would honestly like to hear what you you think is so bad about it (in spoilers)
I too have hard time taking you seriously after reading your posts in this here thread my suspicious friend, but here we go;
Joel dies, in a total out of character careless way.
Ellie leaves her family for revenge knowing she'd lose Dina and JJ, wtf?
After all s*** she goes through for revenge (losing fingers lol) she all of a sudden spares abby, wtf?
The Rattlers... feels unimaginative and cliche.
The story as a whole is messy and almost every character from the last game are out of character and handled poorly, the new introduced characters and motives vs the recurring characters feels schizophrenic.
I try to imagine this as a movie and it feels like a badly written 4.5/10 IMDb direct to streaming on a budget while the first one would be around a 7.5/10.