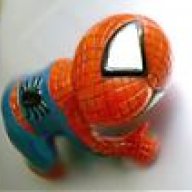 RIP Hazard71
Cornerstone Member
Sep 11, 2013
8,329
2,243
12,830
Facts aren't hard. People who get misinformation choose to live in a bubble. It is willful ignorance.

What happens is a lot less about lies and more about filters. People filter the facts to make things seem lopsided. Social media is a filter and people use it to ignore the things they don't like.
Remember the first point I made. Everyone think they have the facts. This also apply to them thinking the sources where they get the "facts" are facts.
I have study indoctrination and influence for the past 5 years in my free Time, and the I can tell you the misinformation, and lies spreading around are massive. i used to think I am too smart to be lied too, and smart People don't believe lies easily. I was wrong. Smart people are just better at convincing themselves of the things they want to be "facts". Just look at the console vs thread.
If you disagree, I have one word " religion". Do you believe there are smart people from every major faith. Fair point right?
Yet These very smart people are convinced that their religion ( which is often geo centric) is the true one. But they cannot all be true since the religions contradict in their belief.