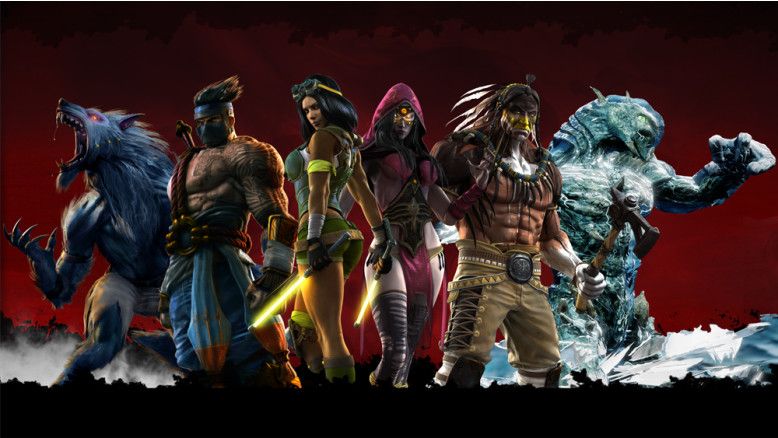 Release Date:
November 22nd, Digital Download Only
Pricing Model:
Generous Demo (Free) -
Download the full game, but have access to play as only one character. Jago is free at launch, but the available free character will be switched out periodically. All characters can be purchased at $5 each. Ability to "top-off" and pay for remaining characters in bulk will be available, but has yet to be defined.
Combo Breaker Pack ($20)
- Everything as listed above, as well as access to all 8 characters from Season 1 (6 available at launch).
Ultra Edition ($40) -
Includes everything in combo pack, additional accessories, early access to additional Season 1 content. Also includes Arcade perfect port of emulated Killer Instinct 1. Comes with two versions, one was the originally released Arcade version. The second is the patched version which was delivered to arcades at a later date. Online is promised, but won't be available at launch.
Pin Ultimate Edition ($60) -
Everything included in Ultra Edition, as well as a disc case that doubles as a display case to store collectible pins.
Characters Revealed:
Jago, Sabrewulf, Glacius, Thunder, Sadira, Orchid, Spinal, Fulgore
Official Trailer Reveal:
Official Double Helix Forums:
http://www.doublehelixgames.com/forum/index.php
Over Six Hours of Footage from Killer Instinct Fridays:
http://www.twitch.tv/iebattlegrounds/c/2686676
http://www.twitch.tv/iebattlegrounds/c/2686684
http://www.twitch.tv/iebattlegrounds/c/2810030
http://www.twitch.tv/iebattlegrounds/c/2810038
The Best of Maximillian's Killer Instinct coverage thus far:
https://www.youtube.com/watch?v=4eUlseXgCRA
https://www.youtube.com/watch?v=OvgIMKuozZ8
Forum Members Playing The Game:
Username: Gamertag
CHROMExSKULL: CHROMExSKULL
Hissatsu: Royal xReason
PreventerWind: xPreventerWindx
SevenDead1ySinz: SevenDead1ySinz
xbgamer7: justohammer
Z A C K: eZ A C Ke
Zcythe: Zcythe
Last edited by a moderator: