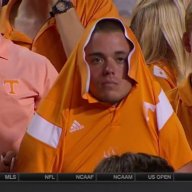 Sep 12, 2013
1,227
488
660
Moxley.

Having Ross will really help them get talent over with new fans. The guy still has the passion for the sport and won't have to plug social media every minute and will be allowed to call the matches.

Watched highlights and the crowd are very NXT in both good and bad ways.

Still if it becomes an actual challenge one day it's good as everyone needs competition.
Always thought Dean's strength was his promos. They completely botched his heel turn, which was an awesome turn regardless of what happened afterwards. It's amazing how stupid his schtick was and that was probably the last straw for him and deciding not to renew his contract.
As for WWE. I really haven't been watching RAW or Smackown lately, just been reading recaps the next day. Find myself enjoying the product a lot more when I just watch the PPV's. The video packages they do for their matches are more than enough to understand their stories.