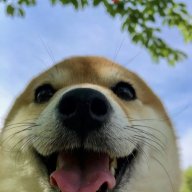 Hiding in your WiFi 🙃
Forum Mod
Sep 11, 2013
10,683
4,170
3,529
http://www.thqnordic-investors.com/en/news/?releaseId=3384207
THQ Nordic AB has acquired Goodbye Kansas Game Invest AB ("GKGI") through its wholly owned subsidiary THQ Nordic Lager 1 AB. The favourable purchase price of SEK 42.4m on a cash and debt free basis is notably below the capital invested by GKGI in its platform and the portfolio companies. Through the acquisition THQ Nordic strengthens its platform for minority investments in promising development studios
...
The acquisition includes a portfolio of minority investments in five early-stage development studios; Palindrome Interactive, Fall Damage, Neon Giant, Kavalri and Framebunker as well as royalty rights to THQ Nordic's upcoming game Biomutant. GKGI's previous investments in IGDB, Bearded Dragons and Goodbye Kansas VR will be retained in Goodbye Kansas AB.
https://gonintendo.com/stories/342151-thq-nordic-acquires-darksiders-dev-gunfire-games
Vienna, AUSTRIA, Austin, TX, USA, August 14 2019 - Gunfire is the developer behind the critically acclaimed game series Darksiders®, Chronos® and From Other Suns® and is a long-term development partner of THQ Nordic. Through the acquisition THQ Nordic adds a strong team of RPG experts and award-winning VR developers with an existing intellectual property (IP) portfolio and an exciting new game pipeline.
To put it in THQ Nordic's words: "We are stoked to have Gunfire on board and are very excited about our collaborative future and the projects we will realise together."
To put it in Fury's words: "Welcome to the family, I guess…"