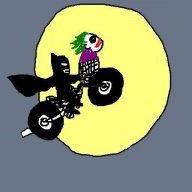 Daydreamer
Cornerstone Member
Oct 20, 2013
2,675
411
12,080
In Jonathan Glazer's first new feature since 2004, Scarlet Johansson plays alien seductress that abducts humans in rural Scotland.
I have been following this film with a mixed anticipation. On one hand, bad reviews indicate things I really hate about pretentiously artsy films, but on the other hand the synopsis, style, great reviews in general, clear similarity to The Man Who Fell to Earth screams I gotta watch this.
RT meter is sitting at 88%. Panned at Telluride debut, praised everywhere else so far. Comes out in April in US.
Last edited: