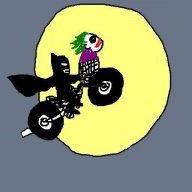 Daydreamer
Cornerstone Member
Oct 20, 2013
2,675
411
12,080
What is it about most of the Korean films I watch and the acting? I've talked with Team about this before and I guess I just pick movies with pretty solid casts. New World was no different.

I wouldn't have really thought that New World was familiar if I didn't read it here. There are some similarities but not enough to make me feel that I watched it before.

I really enjoyed the photography in New World. The staging is awesome. How action is covered is how I would wish more action films would shoot, a stationary camera. The big bat and knife war scene was wonderful to look at. The cinematography helped make the scene epic all the way until the elevator door opened.

I left the film wanting more. Along the lines of

rankandfile

, I felt something was missing. It's almost as if the film could have been longer. I would liked to have seen more of a backstory but I think to really flesh that out it couldn't have been done in a single feature but there wouldn't be enough for another film. It's a conundrum.

I wanted to have more of a backstory because I would liked to have seen how the friendship of Lee and Jeong came to be and how that influenced Jeong's decision to keep the file of Lee hidden and protect him. The epilogue scene showing them buddying around was a nice touch and almost hints a a prequel. I wouldn't mind seeing one. The film just came out and it's received positive feedback. Maybe a prequel will eventually come?
There is a talk to turn this movie into a trilogy, but I haven't followed, not sure.
This movie clearly benefits from great casts. All the three actors are some of the biggest names here. Since I talked enough about the other two lead, Hwang Jeong-min(who played Jeong Chung) has a truly wide range and has played a variety of characters, all with a good success. I consider a ruthless, corrupt detective in The Unjust as his best work yet, but while Chung is a little too over-the-top for my taste, he pulled a pretty good job here as well.
Hence the excessive use of close-up works IMO. Close-ups are used to convey emotions from the slightest change in the face of actors, and all the actors that worked on New World are capable of utilizing it. The quality of mid-sized shots, while few and far between, are also quite effective as far as I remember. I remember some of the bigger and mid-sized shots all bathed in blue, especially ones in the port where the gangs cement their victims in a drum and throw them down into the sea. That was quite a chilling moment.
The cinematographer here is Jeong Jeong-hoon, who is (unsurprisingly) a staple of Park Chan-wook. Yes, he shot the action scenes in Oldboy, and the trace of it is definitely there in climatic action scene of New World. Word is he had this very little spare time when he was shooting Stoker with Park in US, and the director just begged Jeong to shoot some scenes for his film, so he came back to Korea, shot the action scenes and some others for about a week, and then went back to US to continue on Stoker.
Oh, and did I or the synopsis mention, the director is the writer of I Saw The Devil and The Unjust? Guess that would sound interesting to
menace-uk-
.
Last edited: