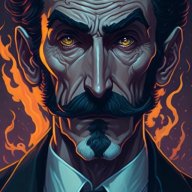 Sep 11, 2013
31,449
13,512
4,279
Upstream Color
Why a movie of the month club?
Outside of video games movies seems to be the biggest medium we have in common as a community. Rather than quick reviews I felt it would be a fun change of pace to watch films and discuss them on a more detailed level.
What should be discussed in the thread?
Everything should be discussed but make each post worthwhile. We will discuss the dialogue, the acting, the cinematography, comparisons to other films, etc. Everything about the movie should, and hopefully will, be discussed.
Think essay when making a post in this thread.
This isn't necessarily a review thread. You can obviously post your impressions of the film but don't make it the largest part of your post.
Posts that add nothing to the discussion or veer off topic into other subjects will be removed.
How will movies be chosen?
Since I see a lot of movies my first criteria is
it something I haven't seen
? I look at movies recommended to me on various movie sites. I have a large to watch list on IMDB that I frequently look at, update and complete films from. I then choose films that I feel will garner vast discussions and promote back and forth dialogue between forum members.
The films won't always be films I haven't seen or haven't seen in a while. I will most definitely choose movies that are main stream that many have seen but feel the our film discussion community would enjoy discussing. I will probably alternate each month between movies I haven't seen and movies that will encourage a great discussion amongst us. The movies will be domestic, foreign, action, dramatic... Everything.
While I will try to select movies that are widely available, sometimes that's not possible as with the case of Upstream Color.