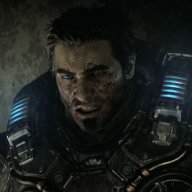 Sep 11, 2013
24,046
4,672
3,930
The issue of compression isn't just how fast you can uncompress, but what did you lose in the compression.

How compression works is grouping identifiable data together (See A) (no loss) or round similar data to the same value (See case B) & group (like Jpeg) but you lose details.

I need to learn more about the voodoo compression they talked about before I comment more. But something gonna gives I bet. Question is what & if the tradeoff worth it, or noticeable.
That is it, isn't it. We just don't know. I mentioned compression/decompression advancement on XSX, but we don't know if that means greater compression with less quality loss, or may be just faster decompression. No clue.
Right now it is just theoretical talk based on what we know, but you would think these things are connected. Microsoft's first Party heavily uses UE. Surely they talked to each other during the dev of UE5 and XSX, right? Seems logical.