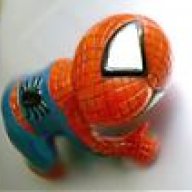 Your friendly Neighborhood Spiderman
Cornerstone Member
Sep 11, 2013
7,895
1,782
12,830
Hello everyone.
I would love to share an update for my game project. It was unfortunately put on ice for a year due to my sickness (which also collide with the period I wasn't in this forum).
ANyway with my return to health & the pandemic result in shorter workdays, I decide to return once again to my project in Mid May. I manage to build the ground level (a combination of assets from sketches, reworks & bought assets), update some game mechanics like the door opening/unlocking & switch operation. I am making a demo again to showcase progress & hopefully get more reach & started promotional stuff.
I am in contact with the OG voice actress (for my Infiltration gameplay demo posted a while ago) to voice my protagonist Alice for this demo, & eventually the final game. In the meantime, enjoy the sneak preview & feel free to comments & give your harshest critics.