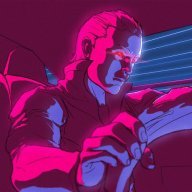 VR Master Race
Cornerstone Member
Sep 11, 2013
1,412
430
11,470
I agree with what you are saying Lucid. I meant to comment on the article when I posted it and it certainly does come across as the company who may be slipping behind calling foul. That said, there is no doubt that the 2 biggest barriers for VR to catch on is it's high cost and lack of quality content. No doubt that a few really good exclusives for OR could do real damage to Vive. And it doesn't necessarily have to come from a big-time studio with truckloads of cash. I am betting that it won't actually. This media is ripe for a small studio to make its mark with a creative idea and rise above like Mojang or Psyonix.

I have the PSVR and got a lot of miles out of the fantastic Resident Evil game. But now I am wondering what's next. Not sure if Star Trek has the depth I'd love like a Mass Effect and I haven't heard a whisper since E3 2016 about Fallout 4 joining the VR lineup. I know OR and Vive users have had some nice titles come out recently but not sure if they would function on my unit if they even are considering a port.
That's the beauty of competition. I don't want any company to "do damage" to each other though, they should be PUSHING each other forward. I do agree that small studios can make their mark, however, Rocket League and Minecraft are riding (amazingly) on the coat tails of decades of hard work on a PC platform whereas devs now are scrambling to throw crap on the wall and see what sticks in VR.
It's still early. Either way I'm thoroughly enjoying my rift and touch controllers. My main gripe is with the hardware itself though. I want a smaller form factor, no wires, higher res, higher field of view, eye tracking with foveated rendering, full body and eye tracking, face expression recognition, haptic feedback all over and inside out tracking. Is that so hard?
Star Trek got delayed to add more content and make it more of a full fledged game.
http://www.roadtovr.com/ubisofts-star-trek-bridge-crew-delayed-youll-able-pilot-original-enterprise/
Fallout 4 apparently is coming along very well and will be one of Bethesda's prominent features at E3 2017.
https://uploadvr.com/fallout-4-vr-blow-your-mind-e3-2017/
It's still pretty experimental right now. The Climb is a really fun game for the Rift but the gameplay is so shallow. Just like the shooting in Robo Recall. It's a ton of fun but goes dry after a few hours unless you are addicted to high scores. There needs to be a 30 hour experience that utilizes all of these mechanics plus introduce social interaction for ongoing multiplayer.
Fallout 4, Arktika 1, Lone Echo, the 3 games Valve are working on are all very promising.