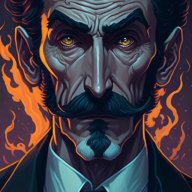 Sep 11, 2013
29,820
11,883
4,279
[USERGROUP=2]Registered[/USERGROUP]
You may be asking, "What the hell is this forum?" Well, since we're always looking for deals when we're buying video games, I decided to create a dedicated forum where all deals will be posted. That way, whenever anyone's looking for a deal, they come right here.
How it will work.
All deals get their own thread. No more super threads where deals will be missed.
All threads that are posted will have a mandatory prefix. Use the right one.
Deals in here will be video game and electronic related. As time goes on, if there's a demand to expand, we'll open it up to a wider selection of deals.
The resident deals maven,
DLC
, is the moderator of this forum along with all the other forum and super mods.
Any deals you guys see, feel free to post it. Check and see if the deal has been posted first so we don't get duplicate thread.
Last, but not least, THIS IS NOT A FORUM FOR OFF-TOPIC VIDEO GAME DISCUSSIONS OR WHATEVER. Talk about the deals and the deals only. There's no comparison or poking at a console or a console's fanbase. If anybody does any nonsense like that they will be banned from the forum with quickness.
If anybody has any questions feel free to ask in this thread.
Plainview