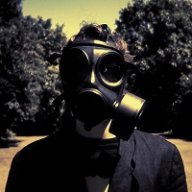 Cult of Osiris
Forum Mod
Supporting Member
Sep 12, 2013
9,978
3,279
3,620
This is the great thing about the last few console releases, there's all sorts of price points for various gamers. PC has been doing this for years, but this is sort of "new" to consoles. There's nothing that I can play on a launch next gen console that you can't on anything from the past gen, including vanilla consoles.

I mean it isn't like we're going to be playing all these new games you don't have access to.

The TV is definitely where you feel the price adding up. The real cost isn't the $500 console, but the TV to do it justice.

I'm at a point in my life where I gave up golf (I had all sorts of back problems that magically went away once I stopped hacking at a little white ball) and hockey (my 3rd head injury made me re-prioritize that), so gaming is really my main hobby now. When I was younger and into many other things, gaming was always part of my life but there were times I spent a lot less than I do now.