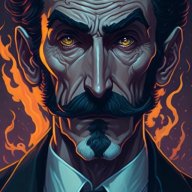 Sep 11, 2013
36,719
18,411
4,279
It was painful to watch. I think you have your nostalgia glasses on. I am guessing that the 2016 Ghostbusters with the chicks is probably better.

80s perfection movies include Breakfast Club, Stripes, Caddyshack, Back to the Future, Sixteen Candles, Goonies....

Dude, even Weekend at Bernies *2* is better than the OG Ghostbusters.