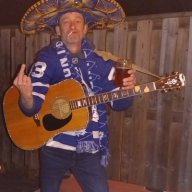 Sep 11, 2013
1,652
697
980
The Banshees of Inisherin - Good

Pretty f***ing sad movie lightened with humor. There has to be a lot that the story pulled from and need to research it further. It feels like an adaptation.
One thing I do know, Inisherin is a fictional island.
I looked it up before I went, because I like to know geography, like where is this place. Totally fictional island. I'm not gonna say more though I guess I could give more thoughts on the movie if I could be fecked to figure out spoiler tags.