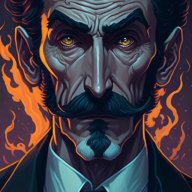 Sep 11, 2013
28,716
10,807
4,279
The new
WWE2K14
trailer is the ultimate in WWE wrestling history. Every big superstar, ever, seems to be included. There's Hogan, Goldberg, Bret Hart, Yokozuna, Ricky the Dragon Steamboat, well,
click here for the complete roster
. This is by far the biggest wrestling title of all time. Are you ready to grapple?
Pre-order WWE2K14 from Amazon!
Last edited: