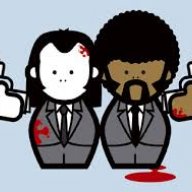 Sep 12, 2013
3,007
1,567
2,110
Don't sleep on A Plague Tale. It's really good, and graphically stellar. It's by the guys who made Flight Sim, weirdly enough...
Agree. Made my top 20 games of the gen and my favorite game from a AA dev. Really incredible what they were able to accomplish with a small team.
More crap to not bother with.
I've found some of my favorite games of the gen in these Indie dumps. Heard very good things about Katana Zero.